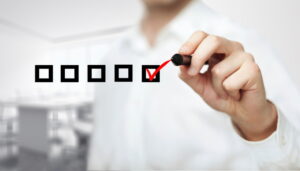 It might seem strange to go from discussing your heater one week to then discussing your air conditioner the next. And yet, with the way the weather around here can switch gears between one day and the next, it is great to be prepared.
When the warm weather hits, is your air conditioner going to be ready? You may think that it is, but with air conditioning maintenance in Dublin, GA you can be 100% sure. This is a service that our team proudly offers to residents in and around Dublin that helps get your AC system ready for the heavy work ahead.
Let's look at a few reasons why you should book your appointment for maintenance today.
Why You Should Get Maintenance Done Now
Maintenance done later in the season will still be helpful. However, getting the job done now saves you a lot of trouble. Here are some great reasons why knocking out your tune-up may be your best bet.
Prevents a drop in energy efficiency: The biggest perk that maintenance provides is that it helps your system operate more efficiently. Without maintenance, you may see up to a 5% loss in your system efficiency level. After even one or two years with that kind of efficiency loss, you'll start to see your energy bills reflect a big increase. Don't fall prey to this problem—schedule maintenance with a pro instead.
Improves overall system effectiveness: Another great benefit of getting maintenance is that it is going to help ensure that your system can do its job effectively. This means it addresses anything in the system that would otherwise hinder the cooling process and make it harder to get comfortable.
Reduces the chances you'll need repairs: When you stay on top of getting maintenance for your system it will also help reduce the chances that it will need repairs this year. Regular maintenance is going to prevent up to 85% of the repair needs that your system would need over the course of its lifespan.
Maximizes the lifespan of your system: Speaking of your system's lifespan, you want your system to last as long as possible before needing to be replaced. Maintenance helps with that too. Getting maintenance consistently each year will help extend your system lifespan from 10 years maximum to up to 15 years maximum. That's a huge difference!
When it comes to taking care of your air conditioner, prior preparation in the form of a tune-up is a great tool to use. But here's the catch: it has to be done by a professional technician to provide any of the benefits that we've listed. While air conditioner maintenance may not seem as intense as repairs, it still is not something you should be making a DIY attempt on.
For expert AC services you can rely on, you can come to the team at Premier Heating & Air. We've served homes and businesses in the area for more than 20 years. Let us put our expertise and experience to work for you.
Experience the Premier Difference: Contact Premier Heating & Air today to book an appointment.