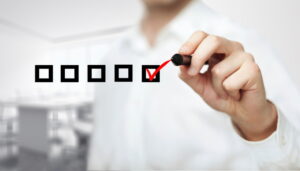 It is a situation that none of us look forward to: Discovering that you need a new air conditioner. Whether you need to replace a system that has finally served out its last years cooling your home or you simply need a new AC system installation in Warner Robins to switch to a new type of unit, you'll need help from a team of pros like ours.
Air conditioning installations and replacements are not small tasks. They require a lot of expertise and care which is exactly what you'll get from us. This includes walking you through the selection process to choose your new system. We will make sure you are paired with the best AC for your cooling needs.
Factors to Consider When Choosing Your Next Air Conditioner
Here's the situation: you need an air conditioner in your home and that means choosing a system to select. This isn't a choice between one or two options. There are different specifications and system types you have to consider.
You can trust our expert technicians to guide you through the selection process. But you can start narrowing your options by considering the following factors:
How much space you want to cool
When you have a new AC installed, the person who does the job will need to calculate how the system should be sized. This means taking into account the square footage of space that must be cooled and how much power this will require. You need to make sure that you select the AC with the right tonnage capabilities so your system is undersized or oversized.
Whether or not you need a system that uses ductwork
You don't necessarily need ductwork to cool down the home anymore. You can use a ductless unit to cool a house that can't accomodate ductwork. However, if you do want to use the ducts in your home you'll need to make sure to select a system that can connect to your ductwork.
Your efficiency expectations
A high SEER rating can be a great thing for your AC system's efficiency but it is important to remember that your system won't always be this efficient. Depending on the space you are cooling and how often you run your system, your efficiency expectations may vary. A professional can help you discover the best efficiency rating for your home's needs to keep your bills as low as possible.
Your system options
You can't choose a new air conditioner if you don't know what your options are! When you know a bit more about what exactly you want from your next system, you can select from systems including:
A central air conditioner
A heat pump mini split
A ductless mini split
Choosing and installing a new air conditioner is a big job. Make sure you trust this vital task to a professional and no one else. A trained professional technician like the ones at Premier Heating & Air can provide an expert installation that gives your system a great start to its service lifespan.
Experience the Premier Difference. Contact us today to schedule an appointment with one of our experts.