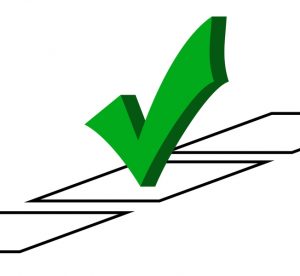 This is an important question to ask. While we are still getting moderate weather during the day, temperatures have begun to get chilly after the sun sets. That means that, if you haven't already, you're likely to use your heater soon. But you want to make sure that the system gets a tune-up before you start using it, if at all possible.
So, have you scheduled your heater maintenance in Dublin, GA? If not, now is an ideal time to get on that! The sooner you get this task done, the better off you'll be when the weather really gets cold. If you aren't sure whether you want to bother with this service just yet, we want to give you some insight on why getting a tune-up now is the best decision you can make.
How Maintenance Helps Your Heater
How is maintenance going to help your system and your comfort overall? There are a few specifics to show what the yearly tune-up can do for you.
Better heating operation. The operation of your heater is going to be better when you schedule yearly maintenance. This is because small problems such as dirt build-up or loose parts are addressed before they can negatively affect the heating process.
Improves energy efficiency. Without annual maintenance, your heater can drop in energy efficiency by 5%. With that tune-up though, your system can keep that majority of its efficiency level, which means more manageable energy bills for you.
Reduces repair needs. When you schedule a tune-up it reduces the chances that you'll need repairs for your heating system too. Regular maintenance can actually prevent up to 85% of your repair needs over the course of your system's lifespan.
Maximizes lifespan. Maintenance doesn't just benefit you now, it helps for years to come. Most notably, maintenance can help you get added years of service out of your heater before it needs to be replaced.
If You Have a Heat Pump, You Still Need Maintenance
If you are the proud owner of a heat pump, don't make the mistake of thinking this doesn't apply to you. Heat pumps serve as both an AC and a heater. What that means is that you actually have to maintain the system twice a year, once before cooling season and once before the heating season. One maintenance service a year isn't going to cut it for this system.
Don't DIY Your Tune-Up
Let's say that you want to take care of your maintenance as soon as possible. What do you do? If your first instinct is to try to open up your system and check things out yourself, we'd strongly advise against it. This can increase the risk of problems and can even make your system unsafe to use.
Don't try to DIY your heating system maintenance. Instead, make sure to reach out to our team for expert services that will benefit your heater and your home comfort.
Contact Premier Heating & Air to schedule maintenance today. Experience the Premier Difference when you work with our team.