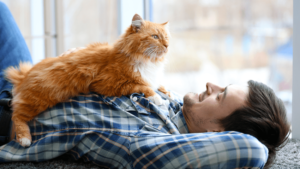 Our four-legged friends fill a special place in our hearts. For pet owners, it's hard to imagine a home without them! However, despite how much we love them, that doesn't mean their fur and dander can't be problematic, especially if someone in your home suffers from allergies.
That's why it's important to take some extra steps to make sure that your furry friend's fur doesn't negatively affect your air quality or your HVAC system. Because no matter how much you vacuum, pet fur and their natural dander will get into the air.
During an HVAC inspection or routine maintenance visit, we can certainly evaluate how much pet hair is affecting your systems. Until then, here are a few tips on how to take care of your HVAC system if you're a pet owner.